Lease Extension
Call us on: 020 3137 7250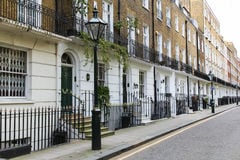 Your Questions Answered:
Q. What Is A Lease Extension?
A. If you own a leasehold flat, and are a Qualifying Tenant, you have a statutory right to extend your lease by 90 years.
Q. What is a Qualifying Tenant?
A. To be a Qualifying Tenant you must have owned your flat for at least 2 years and the property must be residential, not commercial.
Q. Will a Lease Extension increase the value of my flat?
A. Very probably, yes.
Q. Will a Lease Extension give me increased security?
A. Yes. Your tenure will be secure for an additional 90 years; e.g. if you have 77 years unexpired this will become 167 years.
Q. Will a Lease Extension make my flat easier to sell?
A. Buyers may be put off if there are fewer than 99+ years remaining.
Q. Will a Lease Extension make my flat easier to mortgage?
A. If there are fewer than 70 years remaining, it is unlikely your buyer will be able to obtain mortgage finance.
What We Can Do For You:
* Free Initial Consultation, without obligation
* We have 30+ years' experience of leasehold enfranchisement
* We can calculate the premium you should be paying for your Lease Extension
* We offer a full negotiation service with your Freeholder / Freeholder's agent
* We will guide you through the process from beginning to end
* We might be able to help you arrange any finance required
Contact us now to arrange a free, initial consultation:
Tel: 020 3137 7250
Or call Andrew Ward direct on: 07856 619585
email: [email protected]
Or complete the Contact form.
NB. Don't wait until you have a buyer for your property!
Remember that most mortgage lenders are extremely unlikely to lend where there is a term of less than 70 years remaining on a lease.
Tel: 020 3137 7250
Or call Andrew Ward direct on: 07856 619585
Lease-Increase is the trading name of Awfully Ltd., whose registered address is Midway House, Staverton Technology Park, Cheltenham, GL51 6TQ